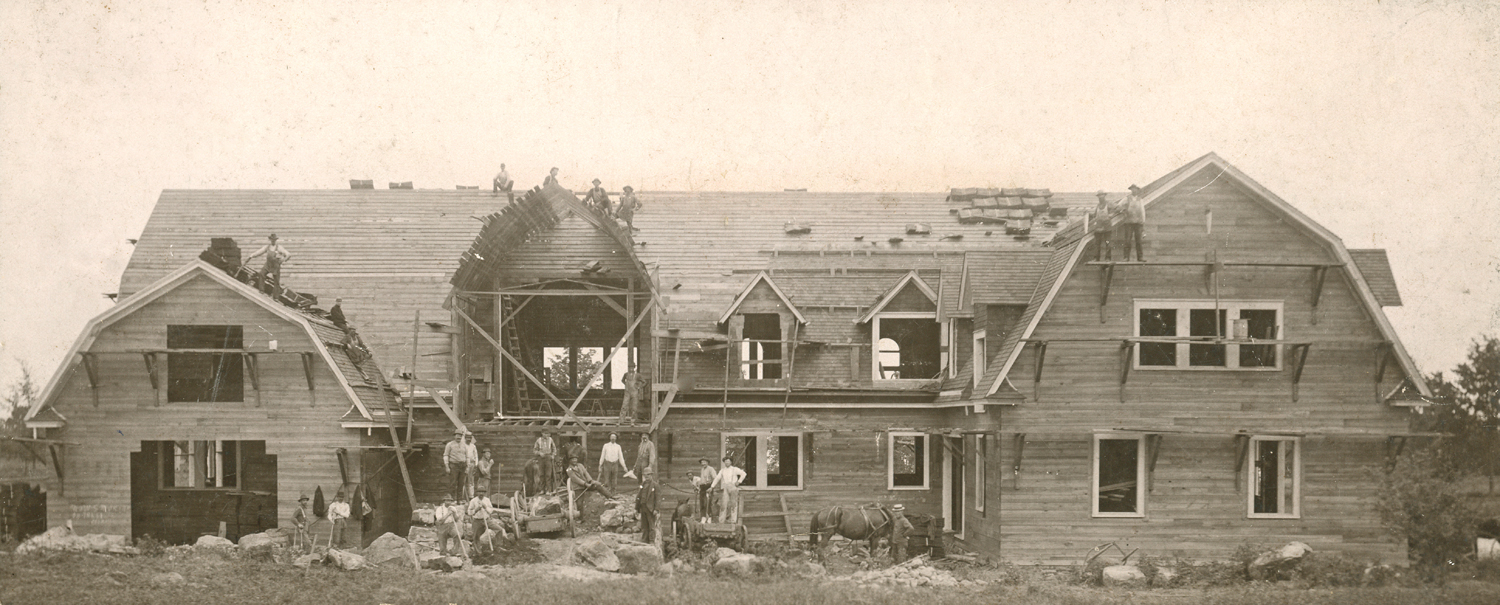 Workers erect the great barn at the Rosamund Gifford Estate, east of Cleveland, about 1930.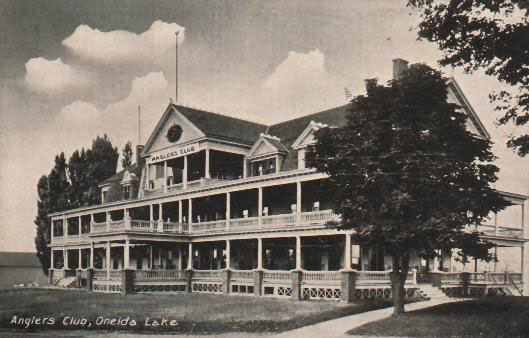 The Anglers' Club was located on Norcross Point, where the Lake Shore Yacht and Country Club stands today.
OLA members can access information about Oneida Lake History at several sites on the World Wide Web. Among those sites are the following, each accompanied by annotation.
Bernhard's Bay
http://www.rootsweb.ancestry.com/ Carol White-Hammer recorded these memories of "The Bay". Her descriptions run through the 1940s and 1950s. Other notes about Bernhard's Bay's history can be found under items about the Town of Constantia.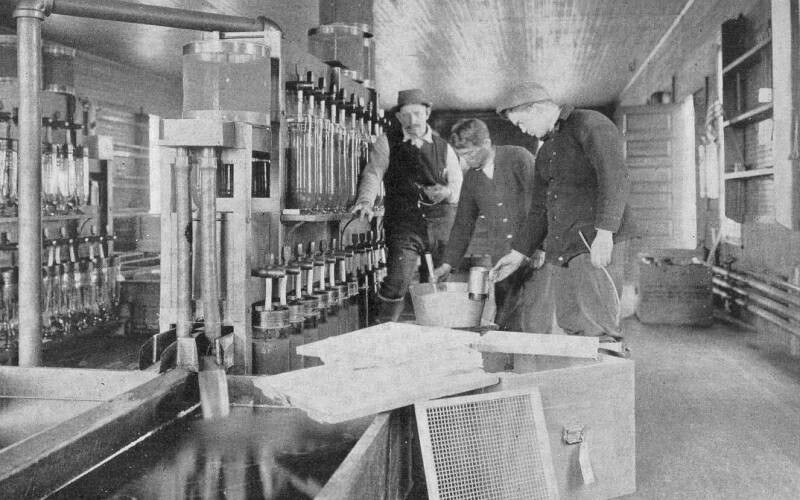 Oneida Hatchery technicians in the old facility at Constantia in the early 20th century.
Constantia
http://www.rootsweb.ancestry.com/~nyoswego Diverse segments of the town's history are displayed here, including poetry, photos, and script.
http://sites.rootsweb.com/~nyoswego/towns/constantia/1895landmarks.html This site displays the Constantia section of John Churchill's Landmarks of Oswego County, published in 1895.
http://www.nysoclib.org One of George Scriba's ledgers adorns this site. Scriba was the Town of Constantia's first major developer. His early 19th century investment in over 500,000 acres of land between lakes Oneida and Ontario met with financial disaster.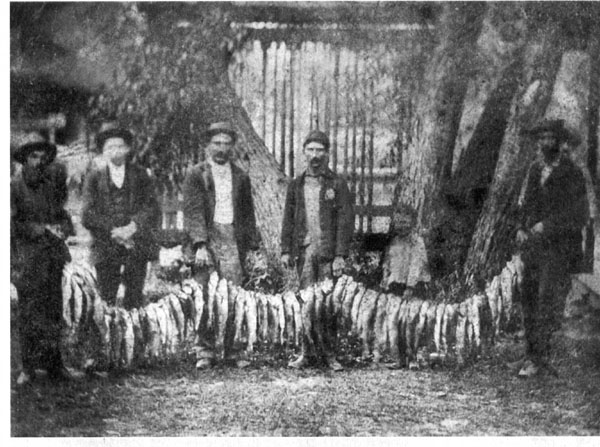 Anglers display their catch at Lindley's Boat Livery, Sylvan Beach, 1890
A few excellent photos illustrating the antique life of the Sylvan Beach Amusement Park, including the classic Carello Carousel.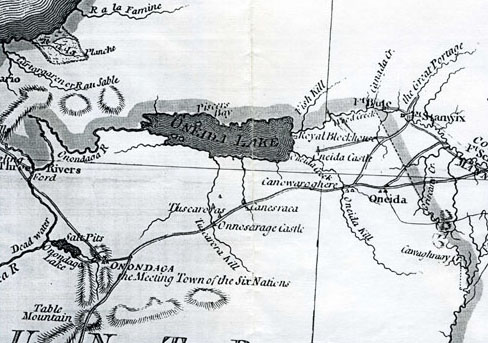 British map shows the Oneida Lake region in the mid-18th century.
Oneida Lake Lighthouses The lake's three lighthouses at Verona Beach, Brewerton, and Frenchman's Island were constructed as part of the Barge Canal project. This page sketches these beacons' past.